"Trespassers Will Be Persecuted"
is the 2nd episode of
Kid vs. Kat
and the 2nd episode of
Season 1
. It aired on December 30, 2008, with
Me-Oh Me-Oh Meow
.
Plot Summary
Old Lady Munson lays down the law; Coop is not to set foot in her yard. The episode starts with Coop and Dennis using a giant water balloon sling to throw water balloons at a cardboard cutout of Kat. Kat ends up using the sling to throw water balloons into Old Lady Munson's yard, getting Coop into trouble. Kat spends the episode getting Coop in trouble with Old Lady Munson again and again and again. In the end, Coop throws a water balloon on the table making the teapot fly and land on Kat's head and he gets a bump. He laughs
Gallery
Trespassers Will Are Persecuted (Image Shop)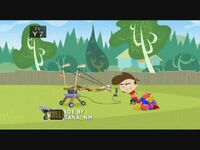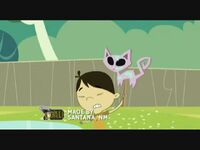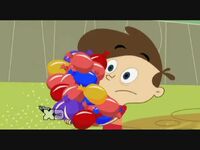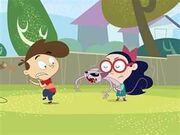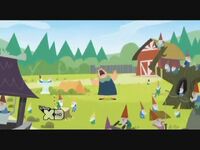 Community content is available under
CC-BY-SA
unless otherwise noted.